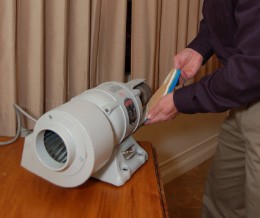 Experience is the key
If you've had pain/trouble with your feet, then you already know...that getting a good pair of shoes can sometimes be a real challenge.
And this is where Steve McCann's many years of experience comes into play - he's got the skills to make your shoes fit right.
Steve's Easy Comfort Advantages:
Educated & Certified in Pedorthics
Board Certified Pedorthist
Fabricates custom shoes and modifications
Uses the most modern & best measurement and evaluation methods
Skilled in the selection and application of pre-fabricated arch supports
Certified fitter of therapeutic compression stockings
Many years of experience doing in-home and on premises fittings - if you are confined to your home or a medical facility in this area, Steve will come to see you at your location.