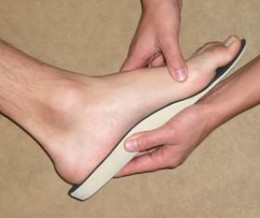 Custom orthotics, delivered to you
Your satisfaction is important to us.
Here's how we can help:
Totally handmade, not mass produced by milling machines.
Custom fitted to you, by Steve McCann, Certified Pedorthist.
Careful attention to detail, and personalized service throughout the entire process.
All fabrication done in house in our on-premises workshop..
Our territory includes onsite visits to many local nursing homes, rehab centers and other local facilities.
Our skills include:
30 years experience dealing with problem feet
Certified Pedorthist
Expert in custom shoes
Expert in Orthotics
We come to you